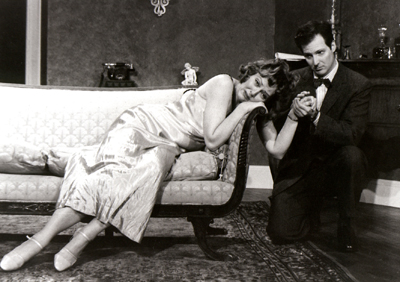 Sheila Stasack / Paul Singleton
By John Olive (The Voice of the Prairie)
Two 1920s wives fear their marriages may have become staid, and plot to spice them up.
The Public Theatre,
Lewiston/Auburn, Maine.
Directed by Christopher Schario
"As one of the stoic sbands,whom Coward stereotypes more disdainfully than an American playwight would dare, Paul Singleton captures Coward's nuances best."
– Maine Sunday Telegram
"Paul Singleton also turned in a fine performance as a benighted husband."
– The Times Record